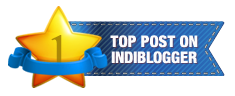 Bold and Beautiful, they dazzled
( Pic courtesy ROHM)
Almost twenty five years ago, I accompanied my parents as a young girl to Talkatora Gardens, New Delhi to watch in fascinated awe as skaters danced and twirled to beautiful music that seemed to touch the soul. In those moments, I desperately wanted to be one of those skaters, and perform the same magic that they were performing on stage that evening.

Two hours later, the show finished.We came home and talked about it endlessly. My family probably forgot about it some time later, but that magical interlude stayed with me forever.
Cut to the present in Muscat.
To our delight, we learnt that Broadway on Ice would be one of the highlights of this Season at the Royal Opera House Muscat(ROHM) and we made sure we booked our tickets well in time. That was in September and we saw this magnificent show on the 26th of December.But some things never change and many years later, I felt like that same little schoolgirl as I watched that very same magic unfolding on stage.And I must add, this time it was probably more spectacular as it was being performed at the magnificent Royal Opera House in Muscat, which has by now firmly established its position as one of, if not 'the' best Opera houses in the present day world scenario.
Willy Bietak's 'Broadway on Ice' is a show that stunned and delighted audiences of all ages. Featuring a cast of 16 world-class figure skaters, two singers and a pianist, the performance showcased beautiful figure skating, with impressive jumps, spins, and lifts, set to songs from well-known musicals including Les Miserables, Phantom of the Opera, West Side Story, Chicago and Funny Girl.Many of the skaters are former athletes, Olympic skaters and national skaters who became show skaters following their competitive careers. Honestly, I really don't think one could ever surpass that level of skating!
Even the curtains were stunning
The skaters included Marc-Olivier Bosse, Andrew Buchanan, Wesley Campbell, Danny Clausen, Aaron Gillespie, Robin Johnstone, Alexandra Schauman, Elizabeth Putnam, Erin Reed, Scott Smith, Cole Stanbra, Arielle Trujillo, Angela Vandermissen, Samantha Veloso, Natalia Zaitseva and Lukasz Rozycki.
One of the many beautiful acts
(Pic courtesy, ROHM, Oman)
Modern with a very interesting twist
(Pic courtesy, ROHM Oman)
'Broadway on Ice' in Muscat also featured three special guest stars who accompanied the skaters with their vocal and musical skills. They were the incomparable American singer Davis Gaines, Austrian soprano Ira Lauren and the veteran American pianist and composer Lincoln Mayorga.
Veteran American pianist and composer Lincoln Mayorga takes centrestage
(Pic courtesy, ROHM Oman)
With my husband Avi
While it was a show that lasted over two hours- time passed rather too quickly and like the rest of the delighted audience we came out beaming from ear to ear. Now I'm only hoping that I don't have to wait quite so long to catch my next performance of Broadway on Ice.
ROHM A real jewel
The fabulous interiors